Captiveyes Advertising Sales Intern Program
The Captiveyes Advertising Sales Intern Program is a great way to practice and drive home the skills you have already learned, and to add to your knowledge under the guidance of an experienced sales team. You'll learn the ins and outs of the advertising business – a global industry that provides services that are fundamental to the success of just about every other business.
You will participate in daily sales meetings, get weekly training about products and sales techniques, and be able to get all of your questions answered as things arise that you need help to understand. To help you get a better idea about the advertising opportunities Captiveyes offers, here are impact videos for two of our most popular products: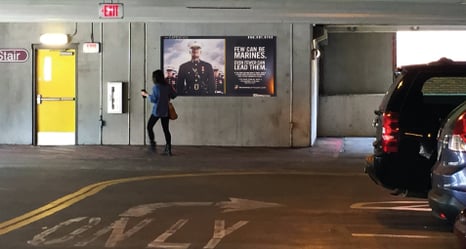 Another Captiveyes advertising product is our network of WiFi hotspots that are strategically located throughout Tallahassee. While the WiFi service itself is now offered by our subsidiary, Bloom Intelligence, Captiveyes offers advertisers the opportunity to reach people when they are logging in to use the Bloom Intelligence WiFi system at local businesses.
Here is a short impact video about WiFi Hotspots. Although the focus of this video is on how the businesses who have our WiFi systems use their data and analytics, rather than on the advertising, this will give you a good idea about how our WiFi product works:
https://vimeo.com/164718996
Responsibilities

Our interns are responsible for identifying and calling on prospects in order to set meetings for our account executives. Most Captiveyes advertisers are restaurants, student housing providers, and other businesses who cater to students.
You'll be working from home, so there is no strict dress code and personal transportation is not required. You'll just need a telephone and a laptop or desktop computer with Internet access.
Skills Our Interns Learn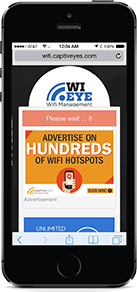 As a Captiveyes Advertising Sales Intern, you will learn the following transferable skills:
How to develop a prospect list
The best times to reach different types of decision-makers
How to deliver an elevator pitch that gets prospects' attention
When and how to use various closing techniques
Requirements

Good candidates for our sales intern program will bring:


Good basic understanding of sales and marketing principles
Attention to detail
Outgoing, enthusiastic personality
Good interpersonal skills
A history of being accountable and dependable
Good time management skills
Willingness to learn

As a Captiveyes Advertising Sales Intern, you will earn commissions just for booking sales meetings that our account executives to attend.
| | | |
| --- | --- | --- |
| | Commission if Meeting Holds | Bonus if Account Closes |
| Current Customer | N/A | N/A |
| Lapsed Customer (>6 mos.) | $50 | $25 |
| New Prospect | $50 | $25 |
Account Executives are responsible for setting their own appointments and securing renewals from for current customers. Accordingly, interns are not expected to call on current customers, and no commission is provided for doing so.
Interns who book more than 10 meetings per month qualify for accelerated commissions of $75 per meeting instead of the usual $50. The $25 bonus for closed deals still applies.
Commissions are paid monthly on the 16th of each month.
Other Benefits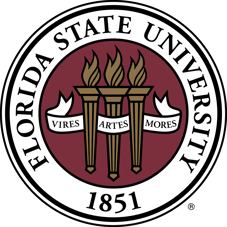 Captiveyes Group companies have been accepting FSU interns for more than a decade. Our interns have gone far and wide, and the experience they have gained while with Captiveyes has helped them get their foothold and launch careers in a variety of cities and industries.
To help successful interns take their next step, Captiveyes managers will provide letters of recommendation and give positive telephone references upon request. In addition, past interns can currently be found working in a variety of sales, marketing, and customer service positions in New York City, Miami, San Francisco and Atlanta. Graduating interns can call upon this network to help make connections and make the next step toward their chosen career.
Internship Program Length and Time Required

The Captiveyes Advertising Sales Intern position is a 10-week position. Interns are expected to work 20 hours each week and, aside from training and daily scheduled sales team meetings, hours worked are relatively flexible. Interns will find that certain decision-makers are easiest to reach at certain times of day, meaning that a split schedule is often the most productive.
About Us

Founded in 2006 by FSU alumnus William Wilson while he was working on his Master's degree, the Captiveyes Group has grown from a one-man operation to a conglomerate of three companies with personnel located in several locations around the globe (Tallahassee, FL; St. Petersburg, FL; Dallas, TX; and Kiev, Ukraine).
Captiveyes Advertising is a wholly owned subsidiary of the Captiveyes Group. Founded in Tallahassee in 2006, Captiveyes Group's other holdings include Bloom Intelligence – a global leader in WiFi-based customer intelligence and automated marketing – and Gazella WiFi and SuperFi, two Bloom competitors that were acquired in late 2019 and mid-2020. To this day, Captiveyes Advertising continues to exist as the foundation of the entire enterprise, and the opportunity that started it all.
How to Get Started
To apply to become a Captiveyes Advertising Sales Intern, just complete the following form.
You will be contacted within five business days.
Captiveyes Advertising Sales Intern Program