Struggling to show your customers social proof?
Here's an easy and fast way to do it. Save time and improve customer sentiment.
Is your business struggling to showcase its positive ratings and online reputation to drive new business to your location?



Here's an

easy and fast

way to do it.



In this guide we will show you how you can easily create a website pop-up that will display your




aggregate Google and Facebook ratings.
It will also show you how to get your average ratings to appear under your Google result when someone searches for your business online.





Having a positive online reputation is crucial in today's marketplace. Start improving it today!
This checklist will show you how!
Download your checklist today.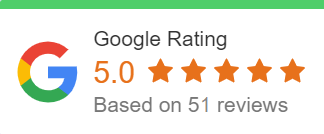 Bloom Intelligence needs the contact information you provide to us to contact you about our products and services. You may unsubscribe from these communications at any time. For information on how to unsubscribe, as well as our privacy practices and commitment to protecting your privacy, please review our Privacy Policy.